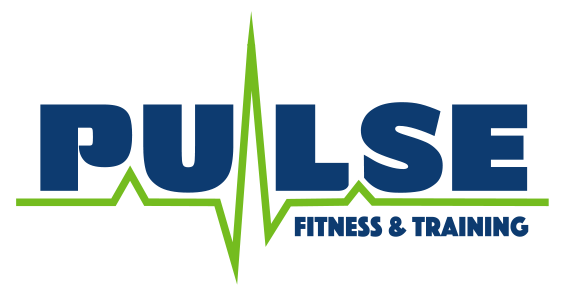 More than an ordinary gym​
Over 10,000 Sq Ft featuring Top-of-The-Line Equipment
1-on-1 Training + Team Training + Nutrition Coaching​
Pulse is a community.
A Family.
A PLACE TO BE.
We welcome everyone with genuine kindness & honest encouragement. We will support you, offer advice, help you grow and learn. Above all, we want to help you become the best version of yourself - and what that means is entirely up to you!
You're here because you wanted to make a change.
We are here to help you make it happen.
Brandon and his team of trainers do an outstanding job of making sure you get the programs you need to help you do what it is you desire to achieve. They make you feel welcomed and not judged but try to encourage and inspire you to be a better version of what you want to become. They will push but also make sure to watch out for your well being and keep that in mind. It is a fun and friendly atmosphere as the trainers take the time to intact with you on a human level.​
— Nick Lambert
A very welcoming environment makes it fun and has you wanting to go back all the time! Awesome staff members push you to be your best and have bent over backward to keep everything going during COVID! They're always offering some new class or some new equipment to try and are always there to answer questions. Highly recommended to anyone, especially in the first responder community!
— Justin Hart
Pulse Fitness - Baraboo 5 star review! Client-oriented! Trainers focus on the holistic well-being of every member. This is not a gym where you are judged! Welcoming and friendly! Definitely, a family feeling where everyone matters! Thank you Pulse Team!♥️​
— Ann Renn
MORE THEN LIFE CHANGING.
I would give them 10 stars if I could.
Brandon and all of the trainers at Pulse Fitness
HELPED ME SAVE MY LIFE!! They always take the time to help you in every part of the training.
I have been a member for over 3 years. WOULD recommend Pulse to everyone (Age or level of Health), that is interested in improving their physical and mental health.
They care about the member one on one not just filling membership.
With the world being crazy they have taken steps to make sure they have a clean and safe environment.
IF they can help me I know they will help you.
PULSE PROUD!!!!!!
— Tim Schell
Best gym and community you will ever be a part of! Pulse not only provides the highest quality fitness services, but they also provide countless opportunities to better yourself beyond just physical measures. The staff is extremely supportive, encouraging, and knowledgeable. The facilities also provide something for people of any interest! Joining this gym will be your best decision!!
— Emily Stieve